Self Coach Your Way Through Problems

Congratulations on your purchase!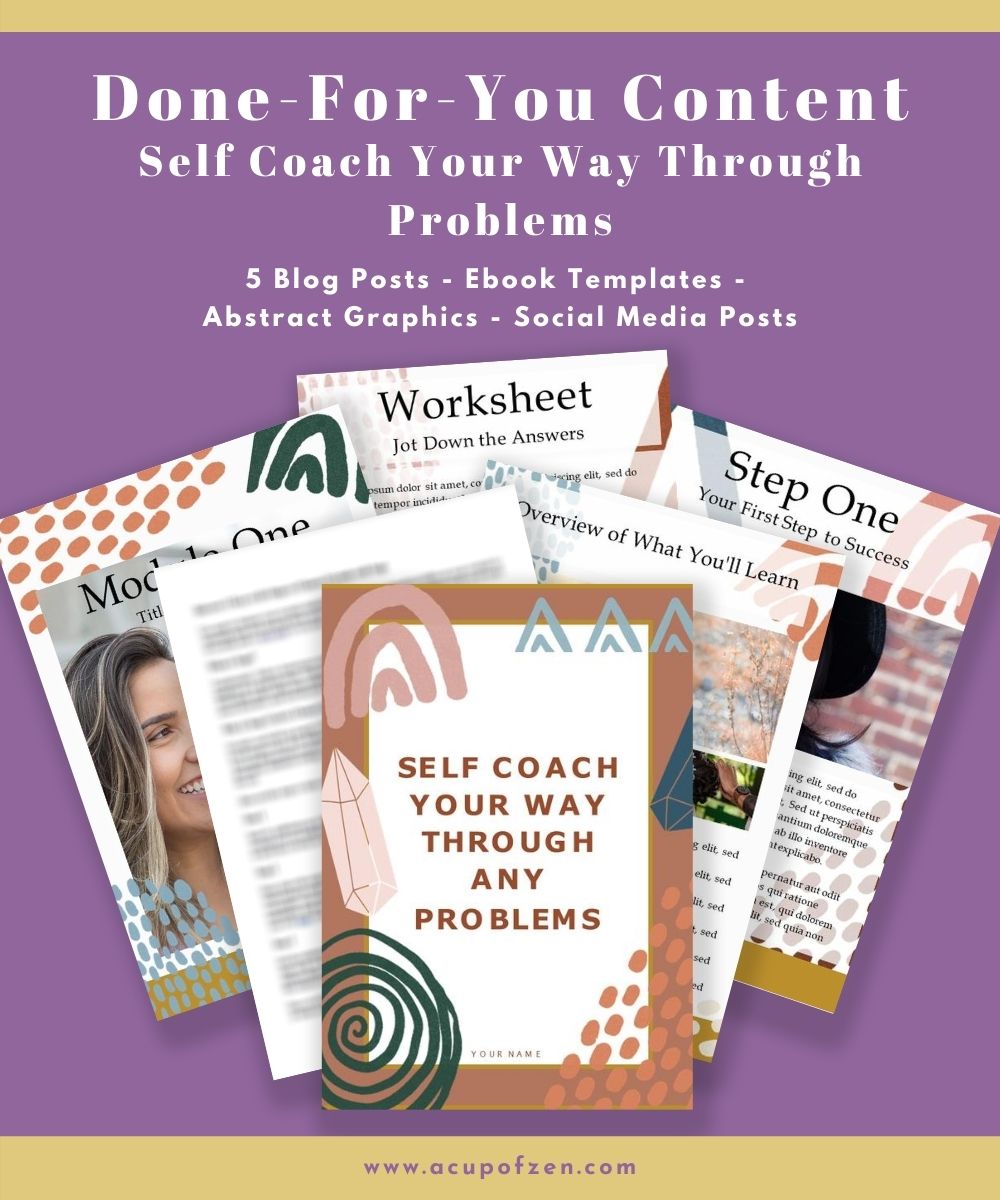 I'm really excited you got this package! It's full of practical ways to support your audience in their goals and help them self coach their way through any stuck-ness times. In between coaching sessions with you, if you're a coach, this can be a handy option for them to work through struggles.
Click Here to Download Your Package!
How to Put This Package To Use:
Bundle the content into a free report and autoresponder sequence you use in your email provider. Create an opt-in and give it away for free. Doing this will build your email list to work with you further.
Add stories to the content based on your experience
Add images to your free opt-in using the stock photos and content
Add your next step at the end of the report – what action do you want them to take next?
Join the Zen Community
Want ongoing help with implementing your content in your business zen-like? Join us in the Facebook group for ongoing help, support, and encouragement to get it done!