Home Business Productivity
Congratulations on your purchase!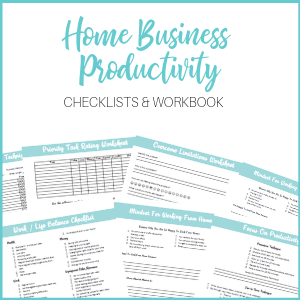 I'm really excited you got this package! Get the checklists and workbook printables to use during your day to prioritize your tasks, overcome limitations and reach your goals.
Click Here to Download Your Package!
How to Put This Package To Use:
Bundle the content into a free checklist for your list in an autoresponder sequence you use in your email provider. Create an opt-in and give it away for free. Doing this will build your email list to work with you further.
Add the content to a training where you help your audience with it (live or group coaching, videos, or one-on-one client coaching)
Add your next step at the end of the checklist – what action do you want them to take next?
Join the Zen Community
Want ongoing help with implementing your content in your business zen-like? Join us in the Facebook group for ongoing help, support, and encouragement to get it done!