Social Media Content Calendar – 3 Months Starter Pack
Congratulations on your purchase!
Plus, there's more! When you click on the cards, you will see prompts and examples! See the example below.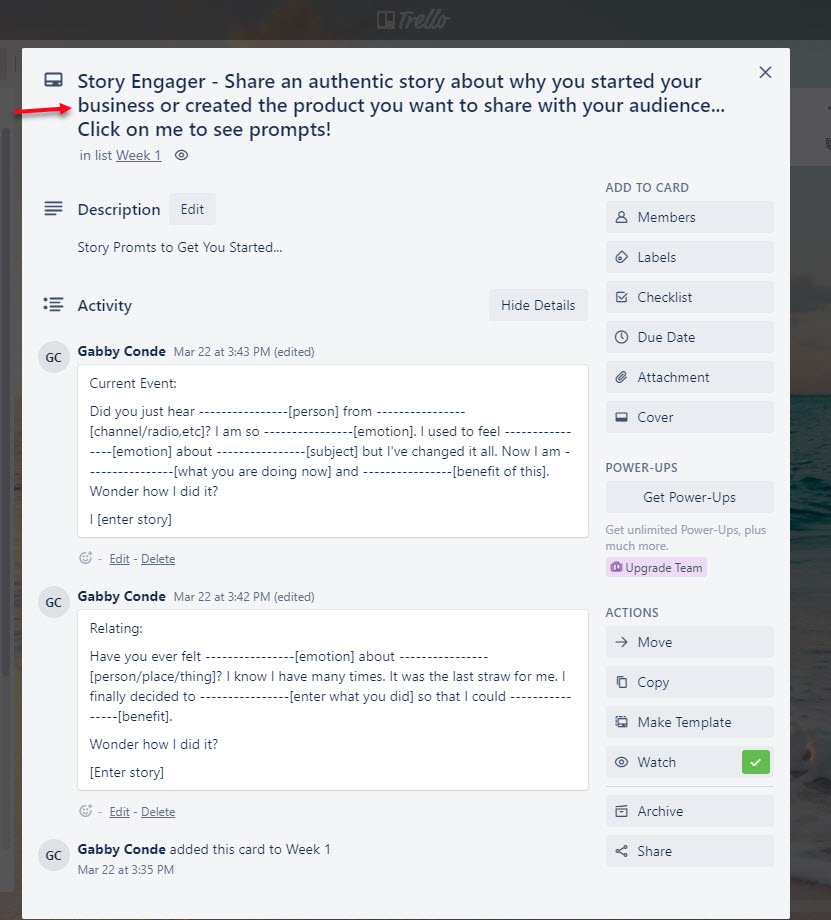 I created this Social Media Content Calendar to give you a bunch of posts to kickstart your business on social media! With 1 post per day for 3 months, you can mix and match, use and reuse posts to keep your audience and leads coming into your business. I provide you with two options to access the content – a Trello board for each month and a Word document.
Click Here to Download Your Package!
How to Put This Package To Use:
No matter whether you are a coach, helping professional, low content publisher, creative, or e-commerce seller, you can use the prompts included gaining new followers and traffic to your business website. Please note that these prompts are only for your personal use to promote your business. Please DO NOT use these in any publishing content for sale.
The way to use these is really simple and you will see it is kind of like Mad-Libs if you ever filled them out as a kid or adult. You simply fill in your own answers with:
Stories based on your experience or current events
Your personality and opinions
Next steps and calls-to-action on what products or services you want to promote
Join the Zen Community
Want ongoing help with implementing your content in your business zen-like? Join us in the Facebook group for ongoing help, support, and encouragement to get it done!