Which Crystals Are Good For Meditation
Thank you for signing up!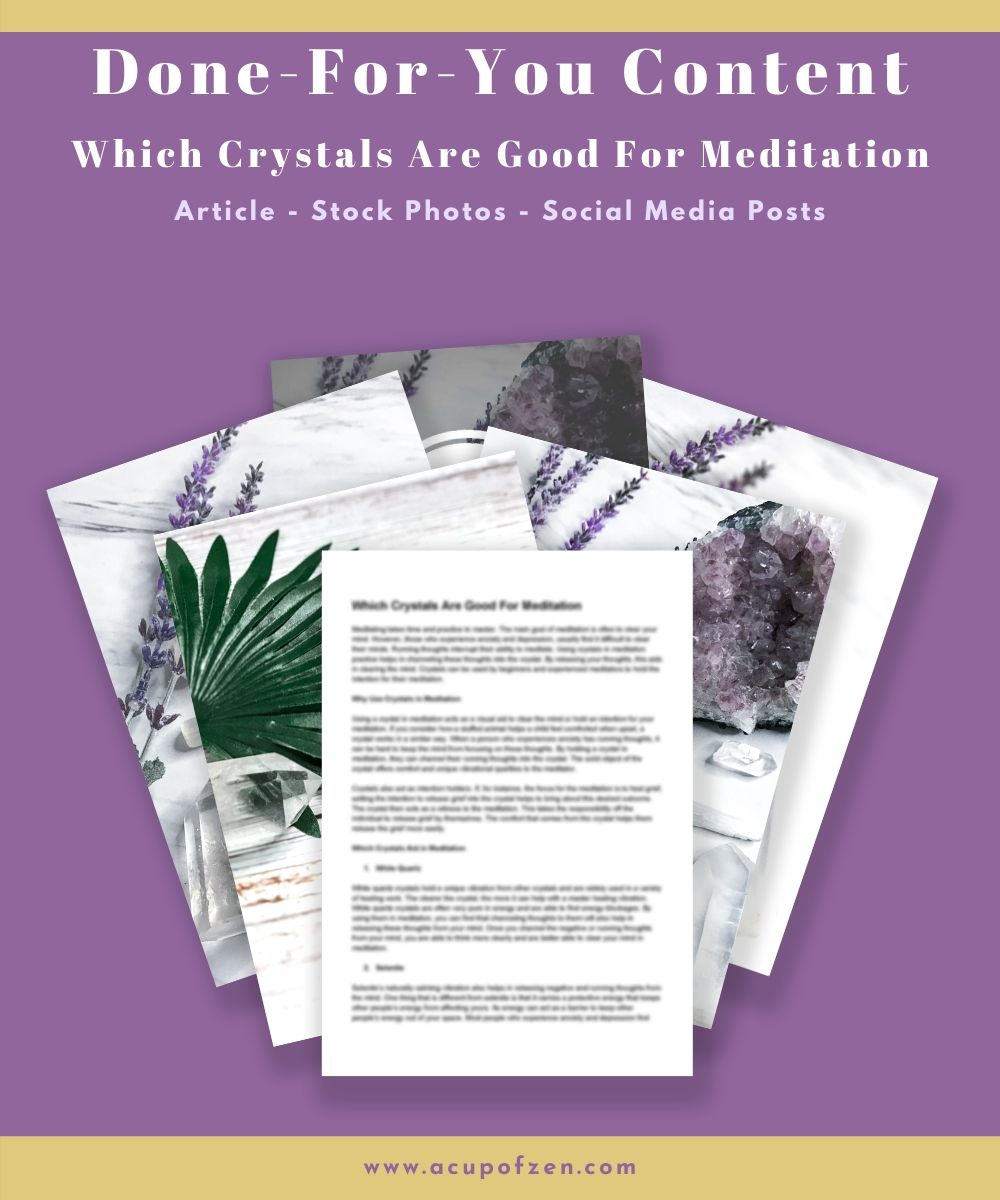 I'm really excited you got this package! It's full of fun ways to support your audience in using crystals in meditation. Just imagine all of the ways you can help them with this content.
Click Here to Download Your Package!
How to Put This Package To Use:
Add it as a blog post or create a checklist from it to give as an opt – in… or both!
Add stories to the content based on your experience
Add images to your free opt-in using the stock photos and content
Add your content to Pinterest and Instagram with an opt-in box to your a free item in your blog post
Have you seen our newest package?
It's called Getting Started With Crystals to Set Healing Intentions and it comes with done-for-you content, planner and journal templates for use in Canva and PowerPoint, social media posts, and more.
Join the Zen Community
Want ongoing help with implementing your content in your business zen-like? Join us in the Facebook group for ongoing help, support, and encouragement to get it done!