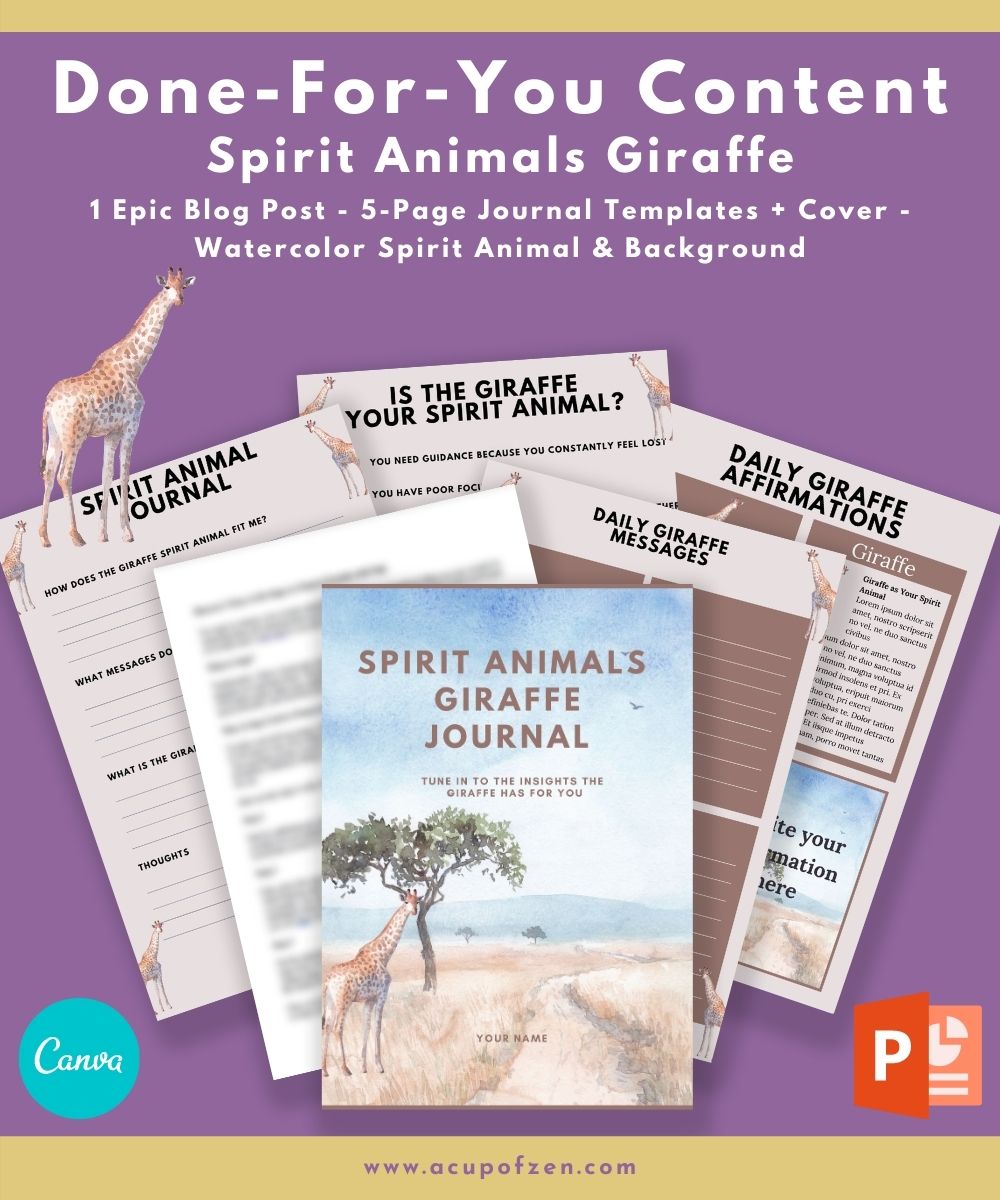 The  Newest Spirit Animal Has Landed
This month's Spirit Animal is the Giraffe

Check out the messages the Giraffe wants to share with you (and your customers) with done-for-you content.
The benefits of roses are extensive and the demand is there. Help your customers plan, nurture and grow their rose garden. Your customers will love this rose-themed garden planner. It's perfect for selling during the spring and summer.
Journals, planners and checklists done-for-you as private label rights (PLR) content for you to brand and use as your own.
Ebook & social templates to help you in branding your content and business
Coloring pages with positive words and affirmations
Stock photos to use in print and web for your branding
Check out the classes and training for how-tos