If you're new to using done-for-you content, i'll let you in on a secret…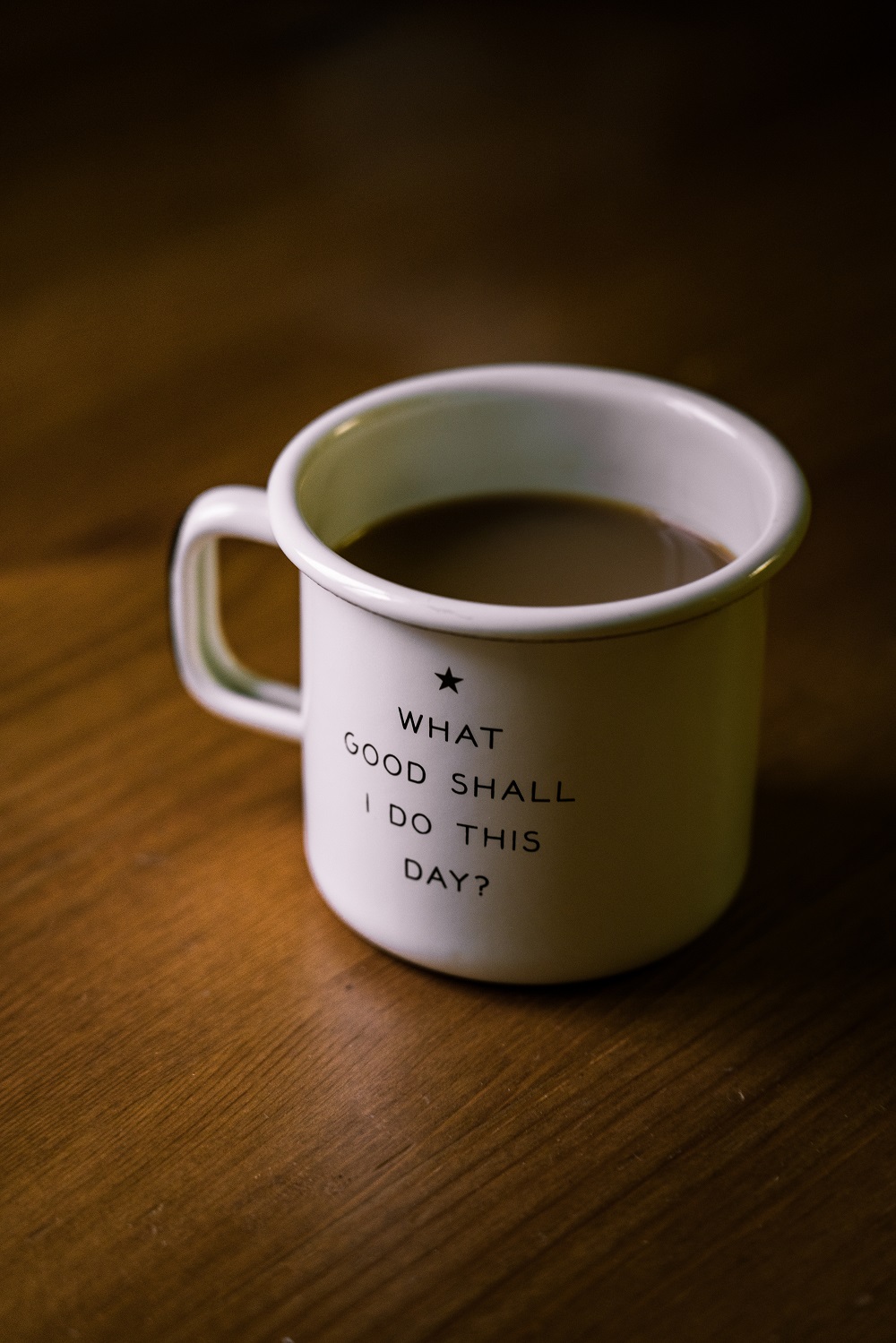 I've used it in my businesses in a variety of ways to generate content quickly and easily. I used to write content from scratch and I had a lot of it. But once I got busy with clients, I no longer had the time or freedom to write as much. This is when I started hiring writers, but it quickly became expensive and hard to generate traffic with only 1 or 2 blog posts per month and no lead generation reports.
I knew there had to be another way. I somehow found out about private label rights, or white label, done-for-you content and realized that it was the solution I needed to write blog posts and opt-in reports faster. But I noticed a gap in the marketplace. While there are a lot of self-help content out there, there is not any specific content written for spiritual entrepreneurs.This is where A Cup of Zen closes the gap with done-for-you content and stock photography.
Imagine What It Could Be Like
One of the places to start is to imagine how you want your business to be like. If you answered that you magically want customers to find you without having to stress over all of the content creation, then we're on the same page.
The done-for-you content we create for spiritual entrepreneurs can bring you the right leads and help you make sales. That is the bigger picture of what you want, right? I've worked in digital marketing to do just that for a variety of businesses online since 2006.
Tie The Content To Your Goal
If your goal is to get leads, use the content as blog and social media posts to drive traffic to your website. We also recommend running ads for faster results. If your goal is to make sales, then turn the content into a paid product. Think about your goals and see below how you can use the content in many ways in your business.
Use Done-For-You Content In
LOOKING FOR
CHOOSE YOUR CONTENT
Choose which content you need for your business. Usually, as Marie Kondo says, if it "sparks joy," then it's the right one!
As soon as you get the content, go through it and start building your idea for what to do with it. Make a list of ideas and think of ways to repurpose the content for a variety of uses.
To make the content unique to you, add stories that go with the writing to add more depth and personality to the content. Use the stock photos with photo filters to match your Instagram or Pinterest style.
celebrate
LAUNCH & CONFETTI
Launch your blog post, opt-in, Facebook Live, or another way you want to use the content and celebrate. You did it! Now get ready to do it again. Consistency counts.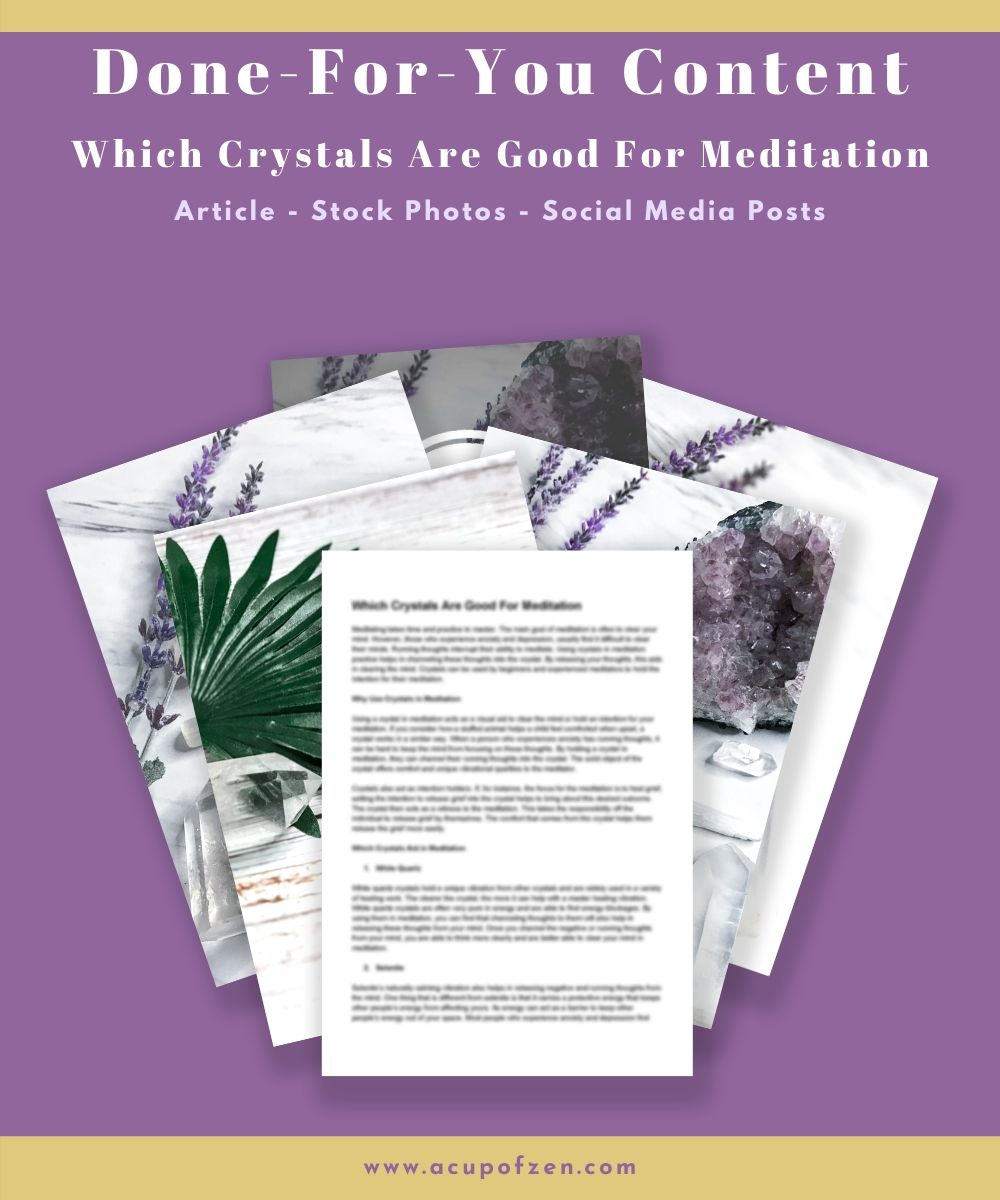 Get a Free Done-For-You Content Sample Pack
Get a free done-for-you content pack on the topic, "Which Crystals Are Good for Meditation." Your pack comes with an article, stock photos, and social media posts you can use for commercial use to grow your business. Register now to also learn about new done-for-you content pack releases, news, and tips to help you grow your spiritual business using content. Get your free pack below by clicking the button and going to checkout. You'll also receive the email newsletter.
Original Stock Photos (Won't Find These Anywhere Else)
Done-For-You Social Media Posts (including Pinterest)
Ready to get started?
Get started by selecting the content you want to use in your spiritual entrepreneur business. See what is offered in the shop