Daily Spiritual Connection with Planner

Congratulations on your purchase!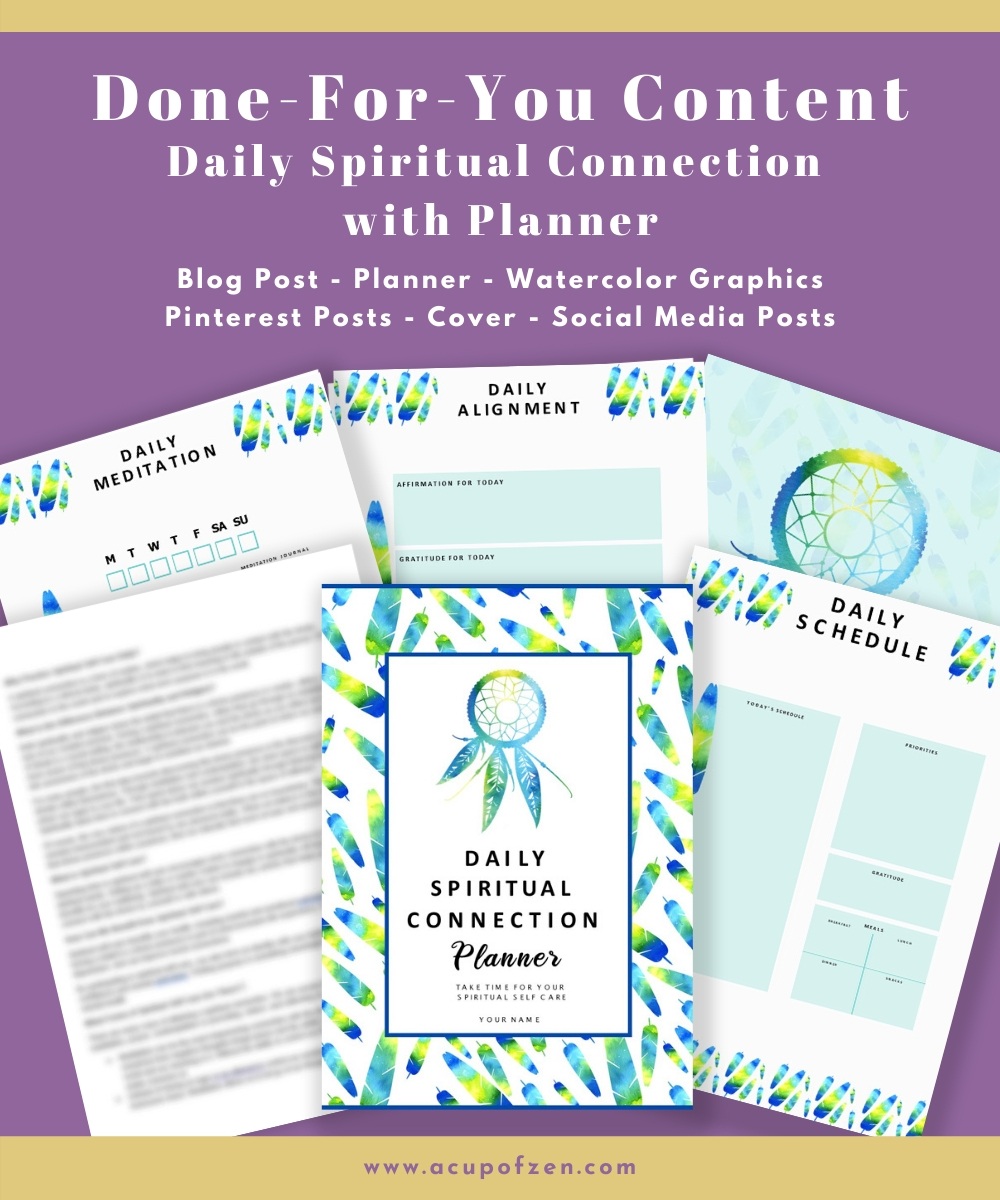 I'm really excited you got this package! It's full of ways to support your customers in setting up a daily spiritual self-care routine. Just imagine all of the ways you can help them with this content.
Click Here to Download Your Package!
How to Put This Package To Use:
Add stories to the content based on your experience to make it unique
Add more feather or spiritual graphics to your planner templates to create even more planners
Sell the planner as a product on your website or Etsy
Join the Zen Community
Want ongoing help with implementing your content in your business zen-like? Join us in the Facebook group for ongoing help, support, and encouragement to get it done!