Plus, there's more! When you click on the cards, you will see prompts and examples! See the example below.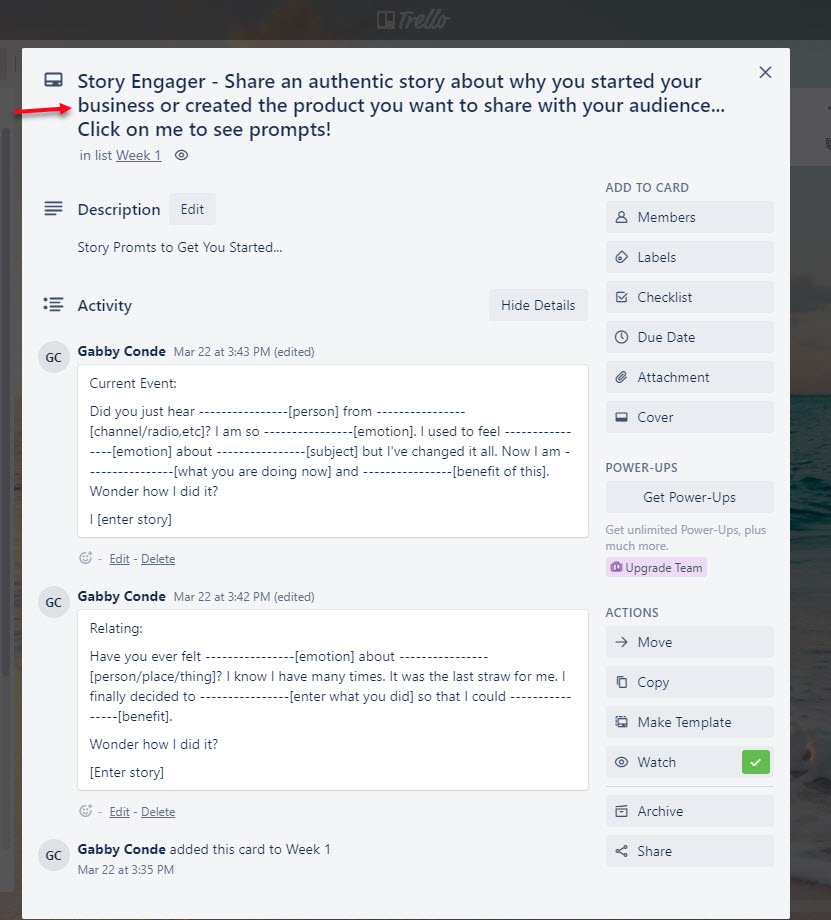 Does your mind go blank when posting on social media?
Do you sometimes run out of things to say on social media? Want to get started but get tongue tied? Need a few ideas or fill-in-the blanks to get going?
The 3 Month Social Media Content Calendar has 3 months of fill-in-the-blank MadLibs style social media posts. This goes beyond just a calendar with "This Day is National Appreciate Fish Day…" uh, no. This content is based on what customers really want from you and what inspires them. You also get examples for several of the posts.
I had a "what the heck am I supposed to share?" moment when I started writing posts on social media. But eventually I got in the groove and it became fun to do. When clients came to me for help with their social posts, I realized that others may have the same "blank social post" stare as I did.
So I analyzed dozens of social posts and reviewed the engagement from them. I wrote several posts with coaches, business owners, low content and e-commerce providers in mind. That's why I created this 3-Month Social Media Content Calendar to get you started.
The 3 Month Social Media Content Calendar Helps You:
Know what to say on social media for the next 3 months
Come up with new ideas when using these as prompts for more than 3 months' content
Start getting leads and sales with your activity on social media
This Done-For-You Package Includes:
3 Months of fill-in-the-blank social media posts. That's 60 posts!
3 Trello Boards
Word Documents
Total Value = $150
Only $27