EXPRESS YOURSELF
How Using Archetypes in Your Branding Grows Your Profits
In this ebook, you'll discover the 12 archetypes founded by Dr. Carl Jung, and how to identify your main archetype. By finding your main archetype, and expressing it in your brand, you reach the right people who need your products and services. You'll also stand out from everyone else in your niche.
Regular Price: $27
Only $17 For A Limited Time
Ready to earn profit from having a consistent brand?
Attract the right people
who need you.
Get clarity on who you are and how to express yourself in your branding with colors, images and wording by expressing your archetype.
I've made it easy for you to find your main archetype with a checklist. Once you've found your archetype, you can print yours and hang it on your wall to focus on your brand.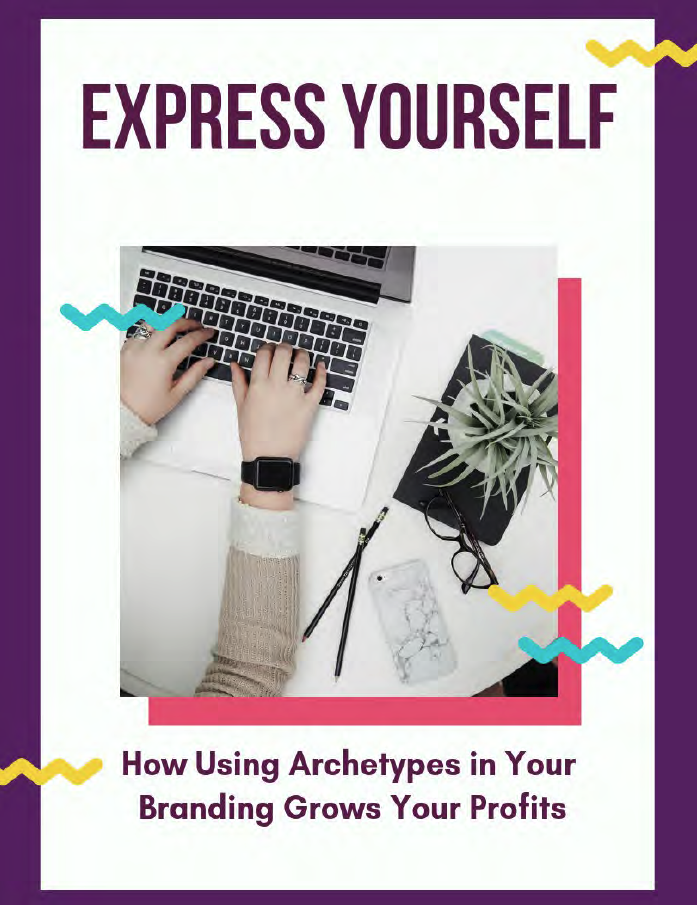 Discover How Archetypal Branding Increases Your Profits
Crate a consistent look and feel to your business products or services
39 pages with worksheet tools and printables
Find Your Archetype Made Easy
Easy to use checklist included – check what represents you and tally up to find your Archetype
Printable to Visually Remember Your Archetype
Printables on all of the Archetypes with suggested colors and wording to use in your marketing materials
Discover Your Archetype Now
Start being consistent in your branding and message
Align with your brand and the rest takes care of itself once you know how to use your archetypes in your business. Express Yourself: How Using Archetypes in Your Branding Grows Your Profits Made Easy eBook
Regular Price: $27
Only $17 For A Limited Time