Done-For-You Ebook & Call Script Templates
Ready to gain paying clients? Get sales with a proven step-by-step call script and templates to create and offer your coaching packages. Use the mindset, call script and coaching package templates to easily enroll clients into your coaching services. Done-for-you content and training by a coach and online marketer since 2008.
Normally $47 – ONLY $27.00 For A Limited Time
Includes:
Private Label/White Label Rights
Ebook with Workbook & Call Script
Checklist for Call Script
Graphics and Social images
Articles and Email Swipes
Coaching Course with Powerpoint Slides
Keywords for SEO
No Experience Required! We Walk You Through The ENTIRE Coaching Discovery Call To Enroll Clients Into Your Coaching Services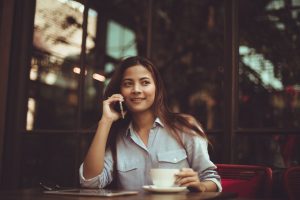 If you're not seeing results from publishing and posting on your website, blog or even guest posts on other blogs, it's time to connect with your audience, friends, family, and anyone you meet to offer your services. It's known to many, but not shared with most, that the best way to gain clients is to offer a free discovery call. Website Design businesses, graphic design businesses, ad agencies, and more offer free call presentations to enroll clients in their services. They have to! A client rarely plunks down $2500++ for a website just from reading a blog post. Coaches need to also offer a free discovery call to see if the potential client and you are a good fit.
We've taken out the guesswork on how to lead a Coaching Discovery Call with an easy-to-follow template and call script. We even have a workbook included so that you can plan what to offer to your potential client before you get on the phone with them.
I have a personal history with coaching discovery calls. I struggled for over a year trying to do discovery calls the way I was taught. It was painful. I'd spend an hour on the phone with client after client through about 100 discovery calls with hardly any sales. It wasn't until I finally found a proven call script that, when I started using it, I enrolled a 3-session client on that very first day! From then on, I tested the script and used it to enroll more clients. Now, I'm bringing this proven script to you in an easy-to-use template with checklist, plus you get the Private Label Rights to teach your audience how to use it to enroll clients in their services.
Here's What Your Coaching Discovery Call PLR Package Includes:
Checklist With Call Script
Graphics - Ads, Covers, Royalty Free Images
Coaching Course Outline With 6 Modules
25 PDF and Powerpoint Slides for the Coaching Course
Keywords for the Coaching Discovery Call
Ebook Report and Workbook with Coaching Discovery Call Script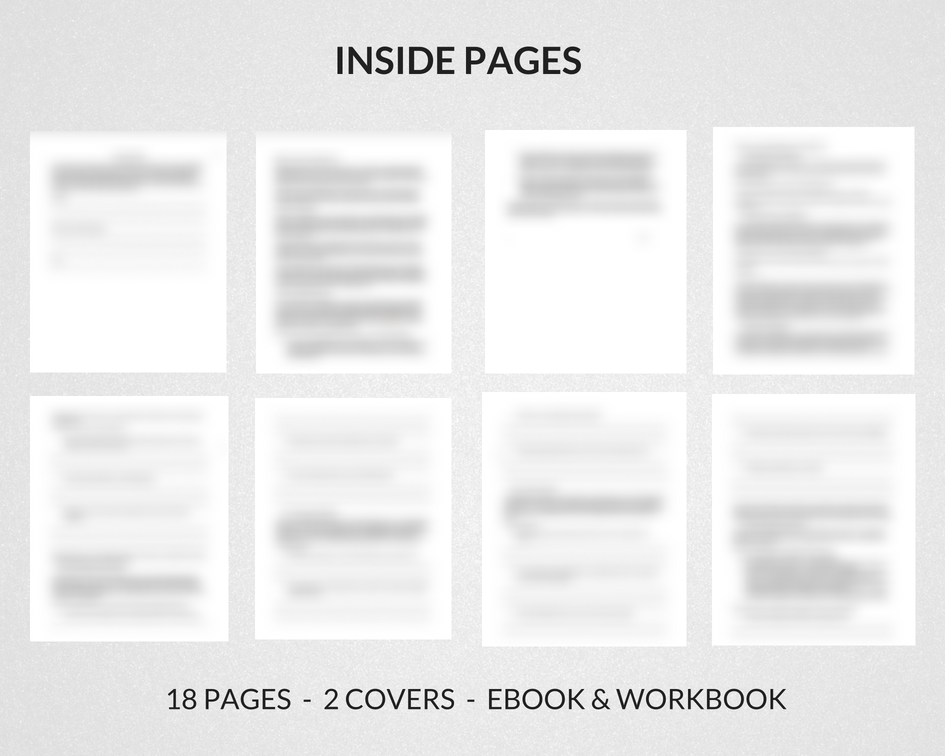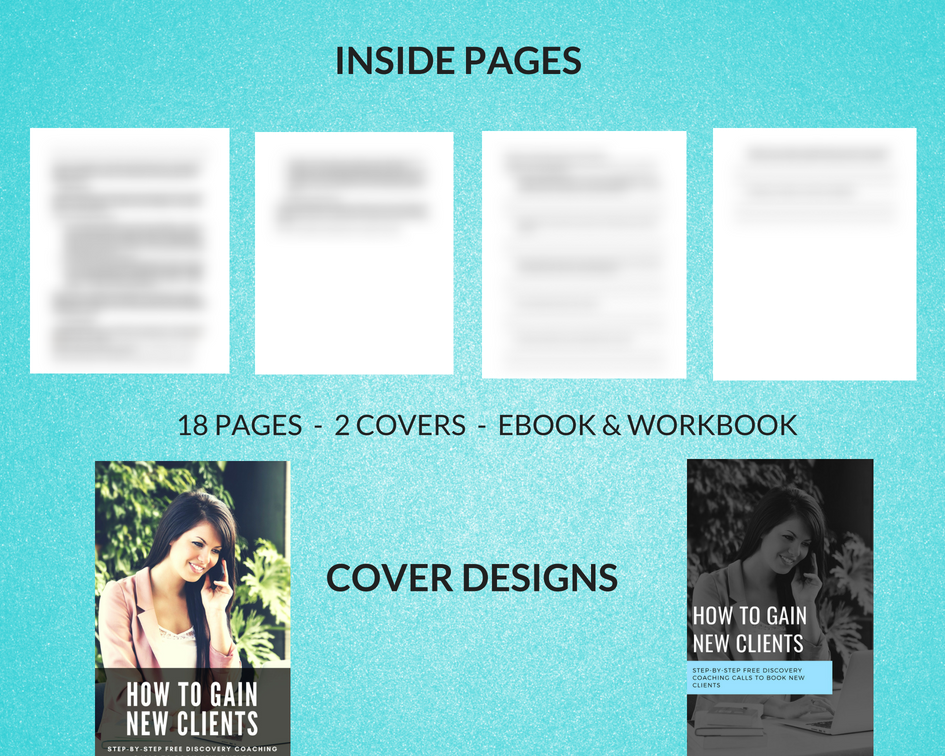 Provides the mindset behind having a Coaching Discovery Call and topics that include:
What Is a Coaching Discovery Call?
Why a Free Call Works to Gain Clients
Mindset for the Call
Know What You Can Offer Them
What to Listen for During the Call
Steps to a Successful Discovery Coaching Call
What to Do if They Didn't Sign Up for Your Services
(4,396 words, 19 pages including the cover page)
Coaching Discovery Call & Call Script Checklist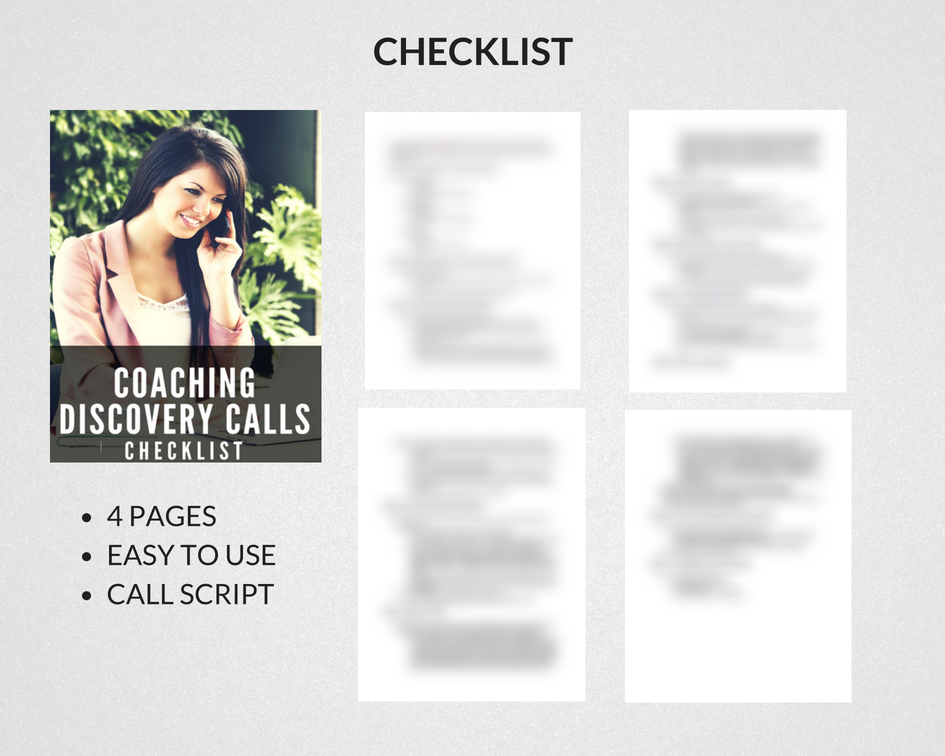 Go through the Coaching Discovery Call with a Call Script and detailed checklist (5 pages, including the cover page and 1,169 words)
Graphics – Ads, Covers, & Royalty Free Images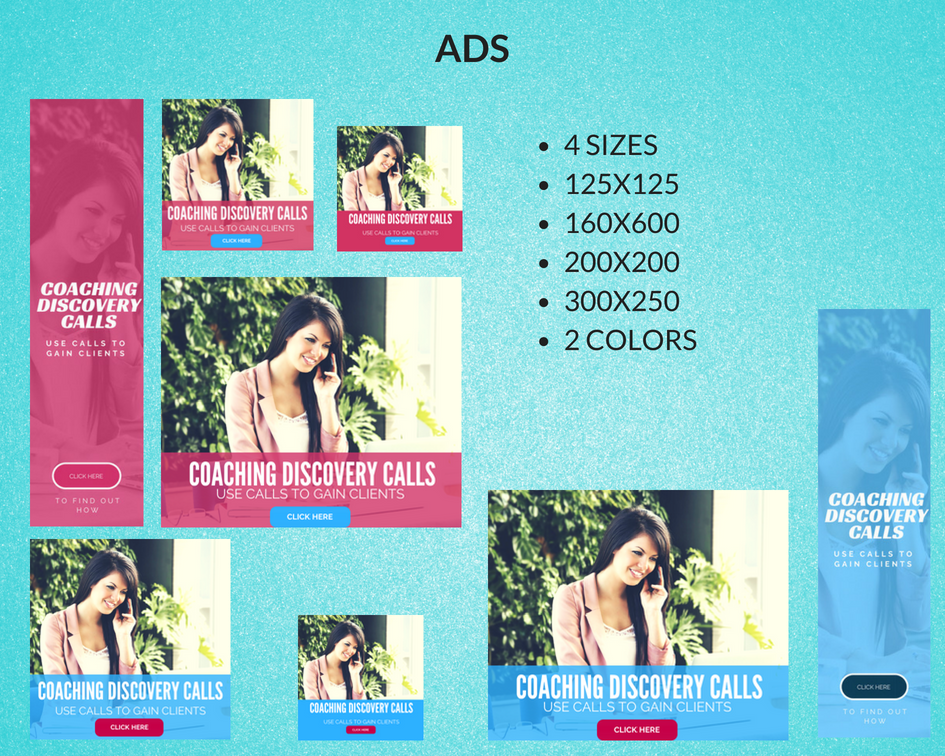 You also receive 2 different ad styles and 4 ad sizes, including:
125 x 125
160 x 600
200 x 200
300 x 250
You receive 2 ebook/workbook cover styles, 2 different styles of covers for the checklist, and 16 royalty free images that are in the creative commons for creative and commercial use.
Articles
This package comes with 7 articles taken from the ebook/workbook.
Email Swipes
Included in the Coaching Discovery Call Package is:
Opt-in email for offering this ebook/workbook as a freebie
Sales email to send your list about this ebook/workbook
Email subject lines
Coaching Course with Slides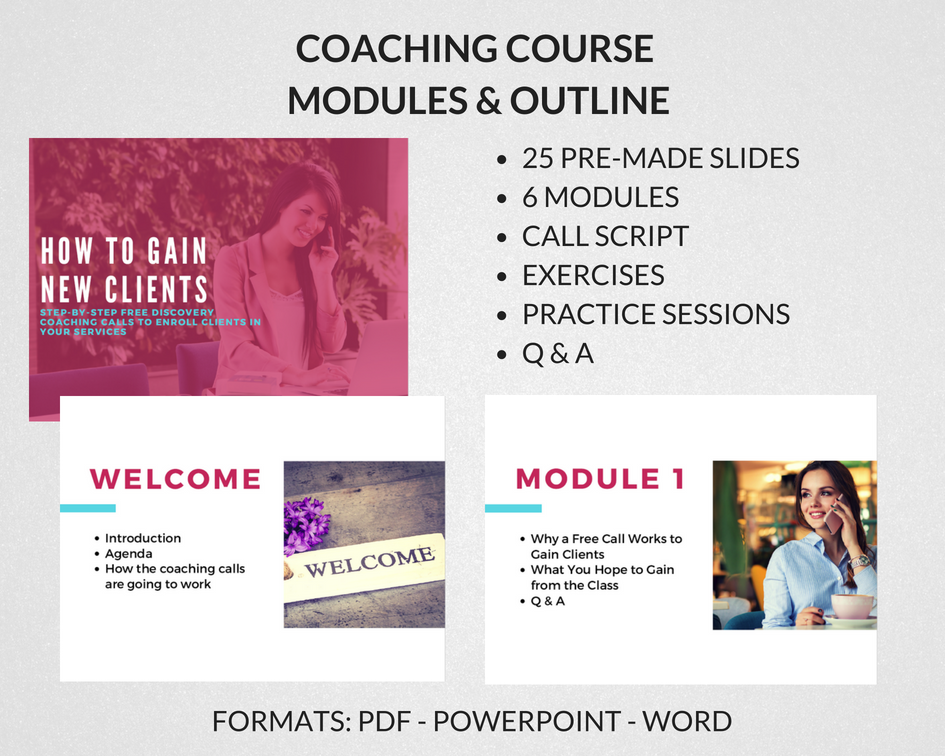 Offer your audience a VIP course or a group coaching course with 6 modules to lead them through how to use Coaching Discovery Calls. The course comes with a sample outline that includes the call script, practice sessions and Q&A time. You receive the following formats: PDF, Powerpoint, Word.
Social Images
Post about your Coaching Discovery Call Ebook/Workbook and Call Script to social media with 8 social images.
Keywords
If you plan to offer the Coaching Discovery Calls course or ebook/workbook in your online ecommerce shop or on a page, use the keywords to attract visitors through the search engines. I've researched 18 longtail keywords for you to use and included in this package.