Struggling to figure out how to make your first course? The Ultimate Guide to Course-Creating and Publishing is the guide for you! Create your own online course.
This system will help you get your courses out of your head and onto the Internet quickly and easily, whether you're a complete novice or have had some experience with making courses before.
This Video Course Includes:
Step-by-step videos where you watch as I show you how to research your course, sort through your ideas to find the right one, record, and publish it.
Worksheets to keep track of your ideas and course content as you go through the course
Facebook group and contact form to ask me any questions you have as you go through the course
It is my hope that you will finally create your course! I've made the steps in this course easy so that you can follow along and work as you go. 
No getting stuck! But if you do, you can reach out to me for help too.
How to create and publish your own online course
This course provides an overview of all the steps required to create and publish an online course that can be accessed by anyone, anywhere.
Plan your course content with ease
Course creation doesn't have to be difficult. With our video course, you'll learn how to plan your course content with ease and organize it into a clear, step-by-step process that customers can follow.
Create a plan for your course by organizing your ideas into an outline, so you know exactly what to include and how to present it. Your customers will thank you!
Be Inspired and Get to Work

Scratch your idea itch with this easy-to-follow course that helps you sort through your ideas to find the right one for your course. It's never been easier to start a course. All you need is an idea, some expertise, and this guide!
Each module is delivered 1x per week. I'll also add in bonus videos to help you create your course AND you have access to me to answer your questions as you go.
Module 1: Brainstorming Topics for Your Course
Module 2: How to Choose Which Topic as Your Course
Module 3: Plan Out Your Course Content
Module 4: Record and Publish Your Course
BONUS: Get Worksheets You Can Use to Keep Track of Your Ideas and Plan Your Course as You Go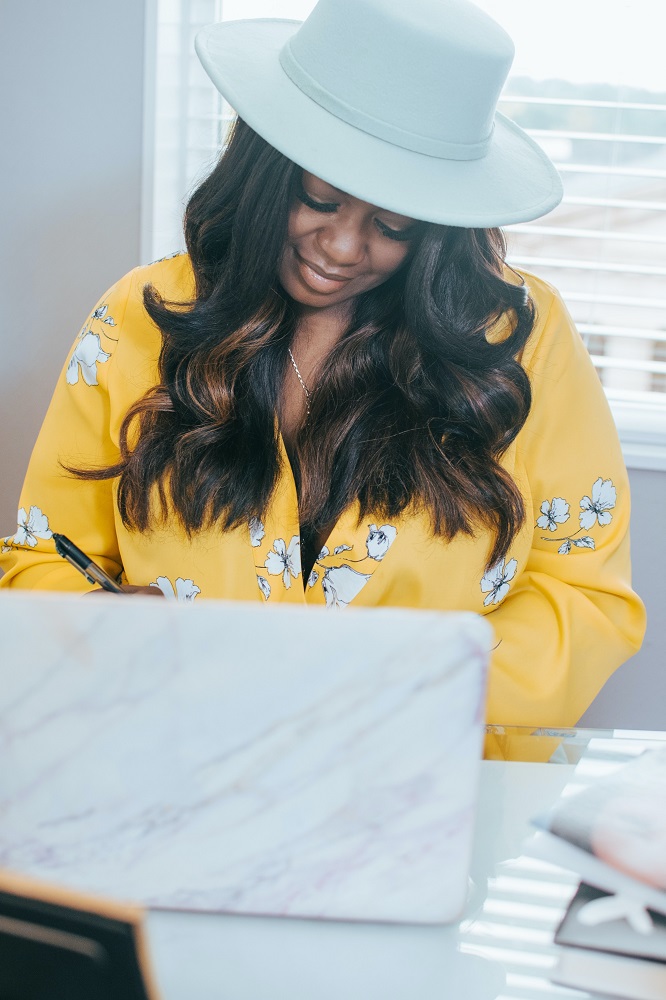 Accelerate your course-creation process
The Ultimate Guide to Course-Creating and Publishing is a video course that shows you how to write, design, and publish your course on the Internet. It's also a quick and easy way to create and publish your own course – without getting lost in the process.
The best way to learn something is to do it. To create a course that's not only interesting but also comprehensible, you have to break down the information into manageable chunks and then present them in an easy-to-follow sequence.
It's my hope that this course will inspire you to create your course and get it out there. Your students are waiting for you. They need your knowledge, your expertise. They need your hope, encouragement, and help to reach their goals.
Now is the time. Create your course and publish it to the world. Imagine that so many people from around the world will be helped by YOU!
Usage Rights – For the Videos/Course

Personal Use Rights
Use the videos to learn and grow in your business
Use the videos to learn how to make products you can use to sell in your business
Here's What You Cannot Do
Cannot resell the videos or use the video training as content in your business.
Cannot Pass On, Sell or Give Away These with Personal Use Rights, PLR Rights, Commercial Use, or Master Resell Rights
About Your Instructor

I've worked for agencies in SEO and online marketing as a Senior SEO Manager and Marketing Manager, Copywriter, Launch Strategist, Graphic Designer, Vice President of Marketing, and so many more titles. I've taught dozens how to use SEO for website copy, blogs, and more. I've studied and written copy for businesses of all kinds, including solo (1 person) businesses through Fortune 500 companies. I also get results with each client I work with because I know they want leads and sales. It is the lifeblood of their business.