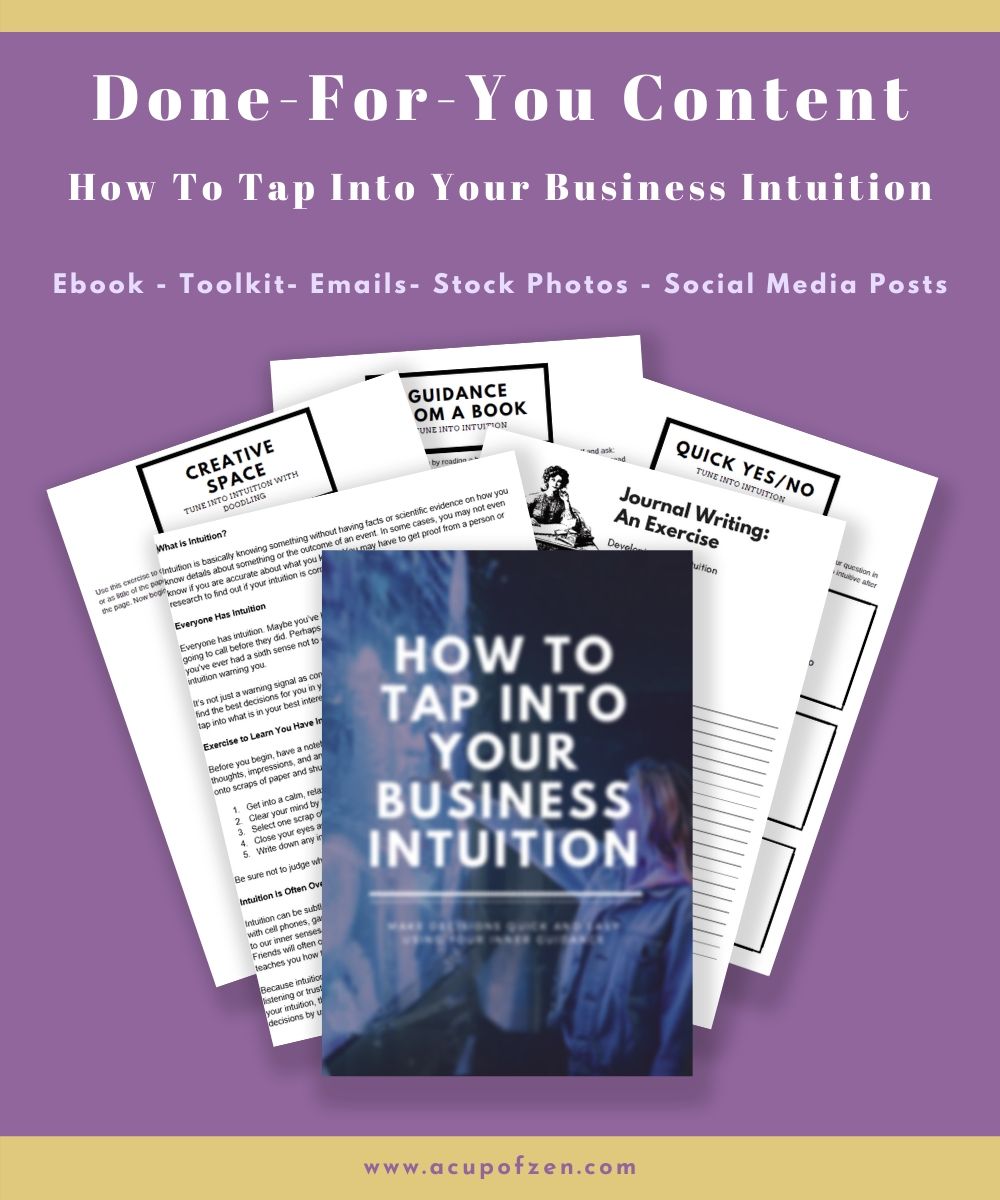 Get the report and coaching tools to make decisions quick and easy using your inner guidance, plus get the white label rights to use this content as your own.
Help your audience make faster, more effective decisions. Use the Tap Into Your Intuitive Business Skills tool pack. Conscious business decisions align your core values, purpose and strengths. Tap into creative solutions, branding, and products.
Get this guidance tool pack to tap into your intuitive business skills quick and easy. Plus, these pre-written coaching tools come with white label rights so you can brand them and use them as content for your audience and clients.
This Done-For-You Package Includes:
Report on tapping into your business intuition
12 pages with worksheet tools
Tool kit of templates and quick yes/no games
Free cover design
5 social media images
Total Value = $300
Only $17
How Done-For-You Content Helps Your Business