Expansion Pack for Conscious Love & Relationships
create more journals, planners, and covers
Create More Journals, Planners, and Covers with the Expansion Pack
The Conscious Love & Relationships Planner & Journal Expansion Pack helps you create more covers and inside pages. With 10 done-for-you KDP and 8.5″x11″ covers, background patterns, and cute bird, heart, and banner graphics, you can mix and match to make dozens of different variations. Create new journals and planners quickly with this expansion pack.
This Done-For-You Package Includes:
10 Covers for KDP and 8.5″x11″ in PPTX
1 Banner Graphic
5 Bird Graphics
5 Overlay PNG Backgrounds
21 JPG & PNG Heart Backgrounds + Bonus Texture Background
40 Couples Silhouetteswith Black Watercolor Applied + 1 Bonus Balloon Watercolor Silhouette
Commercial Use Rights
Total Value = $400
Regular Price $27
Here's What You Get In The Package
PowerPoint (PPTX) Templates
Couple Silhouettes with Watercolor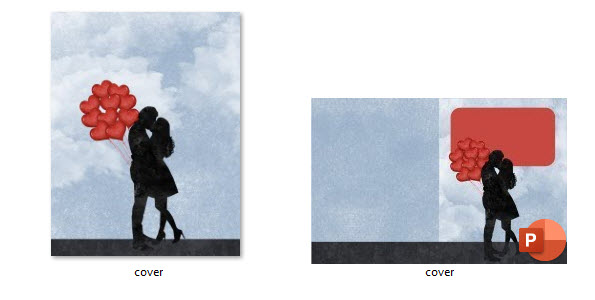 Sizes: 8.5x11", 8x10", and KDP Cover Ready
Total Value = $400
Only $27
100% Money Back Guarantee
I believe that you will be satisfied with the DFY Content.
If for some reason you aren't, you will receive a 100% refund of your purchase. No questions asked.

Use the item (s) to create an end product (any product you wish to create that requires some skill or effort) in one of these ways:
A customized product using the item (social media posts, print-on-demand product)
Any end product that uses the item along with other items in a larger body of work (planner, journal, stickers)
Can Be Used In Commercial Projects
Can Edit/Change the Files in Any Way You Want
Yes, You Can Create Stickers, Print-on-Demand Products, Planners, Journals, Coloring Books, Use in Membership Sites, and Create Any Other Type of Product for Commercial Use in an End Product (You Can Create a PDF File, a T-Shirt, Ebook, Blog Post, Planner, Journal, Etc)
Here's What You Cannot Do
Cannot Resell Any of These Items As Individual Files on Marketplaces (Please No Listing the Source Files or Graphics on Creative Market or Etsy). No reselling PLR rights
Cannot Pass On, Sell or Give Away These with PLR Rights, Commercial Use, or Master Resell Rights