Home Business Productivity
Checklists & Workbook
Get the checklists and workbook printables to use during your day to prioritize your tasks, overcome limitations and reach your goals.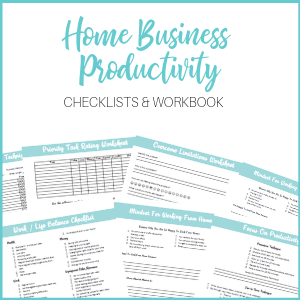 Mindset, your office environment and focus are essential to success in your home based business. Use the Home Business Productivity Checklists and Workbook to prioritize your tasks, overcome limitations and reach your goals. It comes with 20 printable pages in 2 styles of Microsoft Word and PDF documents for you to print and use in your daily work life.
20 pages of printable checklists, worksheets and planners to help entrepreneurs get in the mindset for working from home, overcome limitations, focus on productivity, track daily tasks and more.
Word and PDF documents for to fill out on your computer or print
2 Different Styles Of Printables - Black & White And Teal Style (Pictured)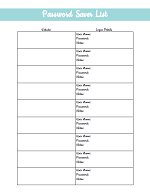 Hi, I'm Gabby. I write and create content for coaches in a variety of industries, including business, health, spiritual, personal growth, and marketing. I've worked with entrepreneurs, small, medium and corporate to Fortune 500 companies from healers and coaches, to lawyers and doctors, to jewelers, local service-based businesses, and retail companies. I enjoy creating graphics, businesses-in-a-box, coaching/teaching programs, and templates for brandable use. If you have an idea for a topic you want to see, say hello and let me know in the contact form.