Write Your Ebook Fast
And Make Passive Income Checklist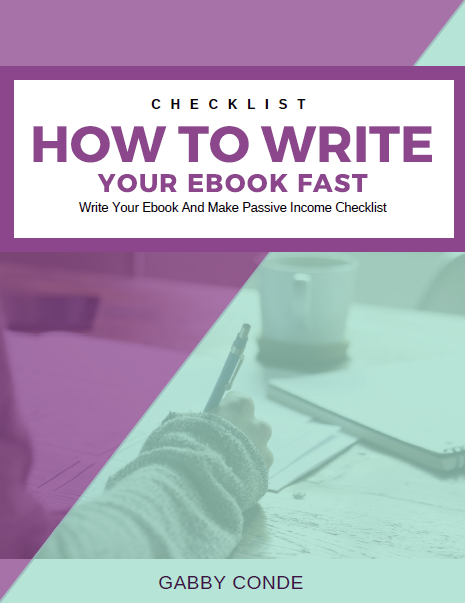 If you've been working on writing your ebook to make passive income for over a month, it's time to get it done. Your goal is important for you to complete so use this checklist to create your ebook faster. It's organized step-by-step so all you have to do is do it and check it off the list.
Here's what you will learn:
How to decide on your topic
How to easily create an outline
How to write your ebook fast
Quick designs for your ebook
How editing doesn't have to be a hassle – you can do it quickly
Ideas for promoting your ebook
Total Value = $150
Yours FREE